You know you're in shit when the first thing thats said to you is "I'm mad at you you didn't even call me" LOL
Umm err I was busy LOL but got to briefly see my Sister,BIL,Nephew and such and that was important too as they didn't go.
The wrestling costumes were funny as hell watching everyone try to shimmy thier asses into them. Each suit had kind of like a seat belt buckle on the inside and than velcro up the back. Thank god the hall was air conditioned as apparently the suits were hot as heck soon as you bopped around for just a few minutes but funny man did we laugh.
They had the Sumo wrestling,50/50 draws,baloon stomps,toonie toss and my Mother is a lucky B LOL ... Mom won 80.00 from the 50/50 draw and also the 60.00 gift card for LCBO LMAO I tried getting this one guy Tom to help me 'roll ma and we'd split the profits' but he pratically ran like a bitch saying "she'd kill me" D'oh these guys were seriously no fun at all LOL
Great time though but I only have a few pictures just to show a bit of the Sumo wrestling part LOL ... I highly recommend it. Oh and I got off the shit list by promising a four day visit at the end of July LOL.
:face: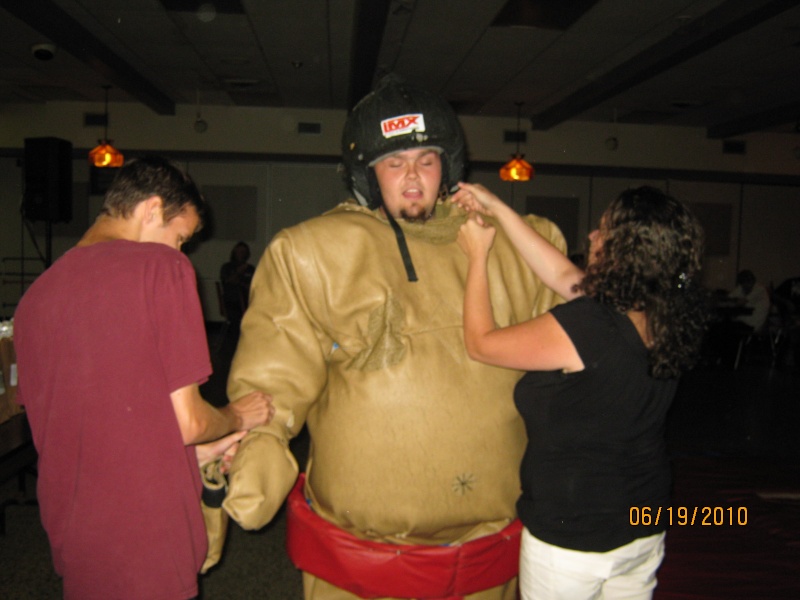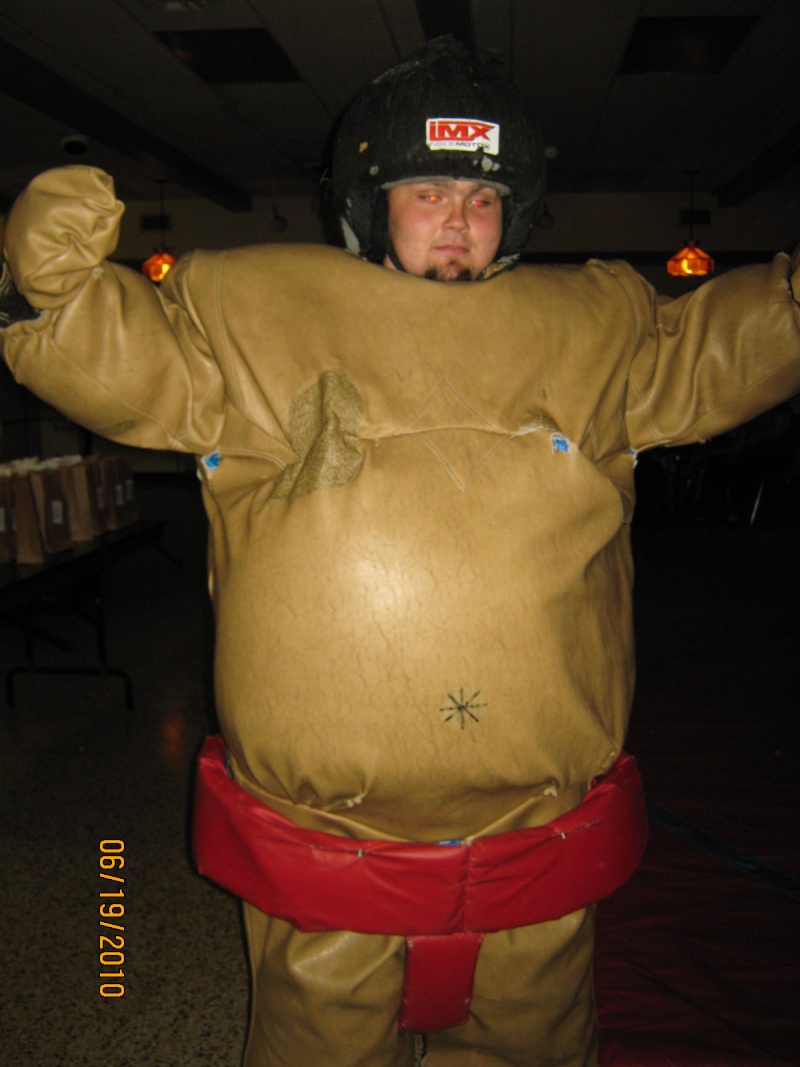 [img][/img]